I'm temporarily speechless. I can't believe the smear campaign going on alerting everyone organic food has no health benefits for you, it's only a expensive lifestyle change. Even an ABC anchor man claimed organic food is more dangerous than non-organic food! How dumb do they think we are.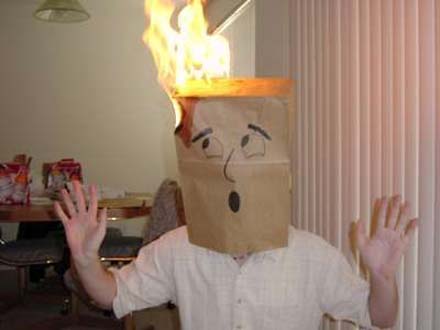 "Highly-priced organic food is no better for us than conventionally-grown farm produce, a Minister claimed.
Environment Secretary David Miliband said consumers who opted for chemical-free, naturally-produced food did so as a 'lifestyle choice' rather than because science had proved it was healthier".
No evidence organic food is better for our health, says Minister
http://www.thisislondon.co.uk/news/article-23380801-details/No+evidence+organic+food+is+better+for+our+health,+says+Minister/article.do
"A new research at the University of Copenhagen has shown that there is no evidence to support the view that organic food is better than food grown with the use of pesticides and chemicals".
No evidence of organic food has more nutritional content
http://economictimes.indiatimes.com/Earth/Wild__Wacky/No_evidence_of_organic_food_has_more_nutritional_content/rssarticleshow/3342121.cms
"THE SURPRISING FACT IS that this mass migration to organic food has not been on the back of scientific evidence. In fact, you'd be hard pressed to find comprehensive evidence that organic food is healthier – either for us or the planet".
Organic food exposed
http://www.cosmosmagazine.com/node/1567
"I WATCHED IN DISBELIEF as John Stossel, co-anchor of ABC's "20/20,"
delivered a half-hearted apology August 11 for falsifying evidence in a
report that claimed organic produce is potentially more dangerous than food
raised using toxic agrochemicals, antibiotics, added hormones, genetically
engineered seeds and massive animal-feeding factories".
ABC's Apologies for John Stossel's Lies About Organic Food Are Inadequate
http://www.organicconsumers.org/Organic/stossellies.cfm